Covered Shelters
* Smoking Shelters
* Bus & Transit Shelters
* Bike Shelters
LITERATURE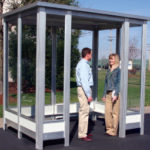 Smoking Shelters:
Smoking shelters are made to accommodate employees in a smoke-free work environment. These shelters offer workers a safe, designated area while eliminating non-smokers' concerns.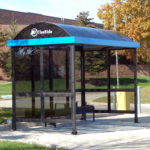 Bus & Transit Shelters:
Many options including lighting, A/C, heat, trash receptacles, bench styles, and signage can help you create a unique space for your employees waiting for public transit or company shuttle services.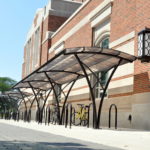 Bike Shelters:
With more focus on reducing their carbon footprint, many are looking to alternative modes of transportation. Give your workers an area to park their bikes while providing safety and security to cyclists.