In-Plant Modular Offices
* Cleanrooms
* Two-Story Modular Offices
* Offices On Mezzanines
LITERATURE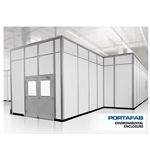 Cleanrooms:
Modular cleanrooms are ideal for pharmaceutical and micro-electronics industries as well as food processing plants. The components are flexible and allow for easy expansion or modification if and when future business needs change.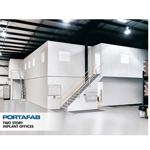 Two-Story Modular Offices:
Two-story in-plant offices are a cost effective way to increase your use of existing plant space. Color coordinated panels, studs, doors, and trim give a professional "front office" finish. The perfect solution when you are running out of floor space but are able to expand vertically.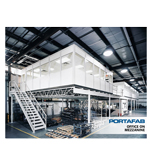 Offices On Mezzanines:
Enhance operational efficiency by turning overhead space not only into offices, but observation decks, storage areas, or additional manufacturing space as well.