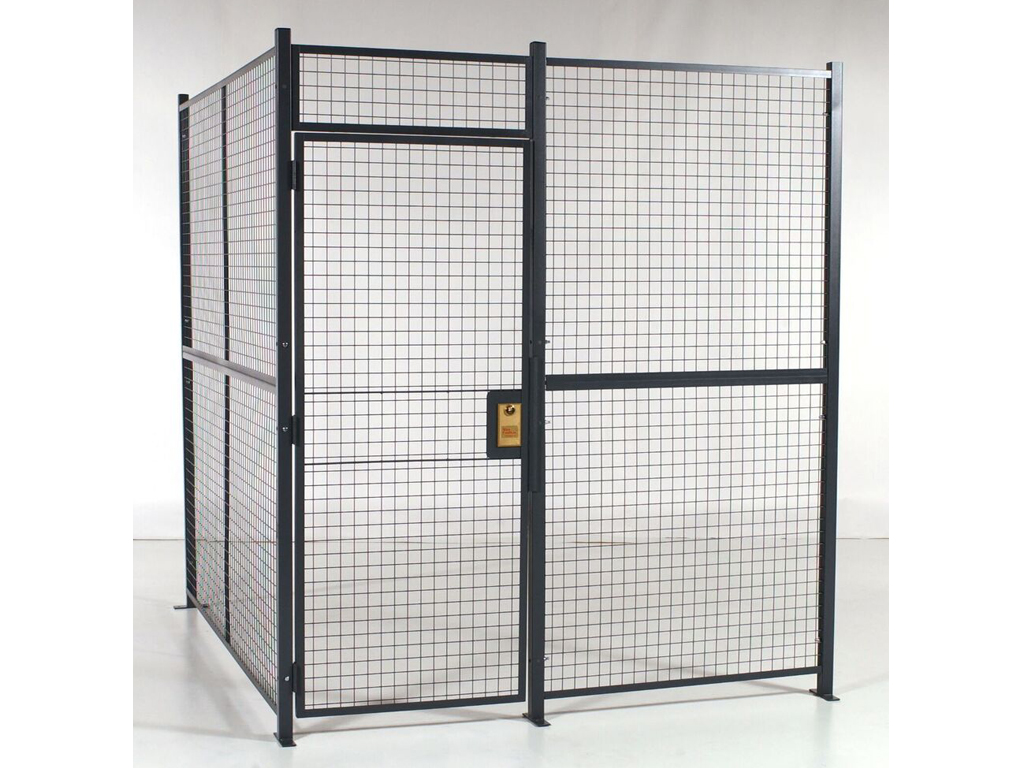 Wire Partition Enclosures
* Wire Partitions
* Wire Lockers
* Machine Guarding
* Rack Guard
* Driver & Building Access Cages
LITERATURE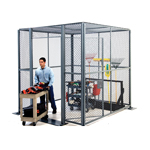 Wire Partitions:
Free standing wire partitions can be used for many applications such as tool cribs and server cages or to divide larger buildings into smaller sections. Also ideal for safely storing high value or hazardous items. Panels can be easily added down the road to grow with your company.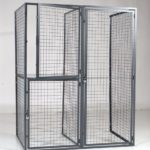 Wire Lockers:
Wire lockers can be set up fast and reconfigured to fit your changing needs. They are the perfect solution for securing employee or company items. Wire lockers are available in single or double tier and styles can be mixed within a group.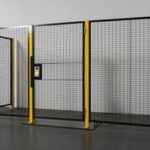 Machine Guarding:
Machine guarding is an effective way to protect workers from potential dangers of equipment. These versatile systems allow you easy access to equipment with options such as hinged, double hinged, sliding and vertical rise door. Available in both welded and woven wire.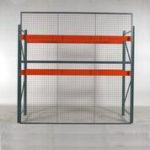 Rack Guard:
Rack guard not only protects employees from falling items being stored on your pallet racking, but prevents spillage and contains inventory. These wire guards simply bolt onto your existing racking. It is the economical solution to rack safety.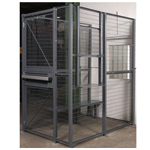 Driver & Building Access Cages:
Building access cages are a way of controlling access to your facilities. These cages protect your visitors and vendors from unknowingly walking into potentially dangerous and unauthorized areas.