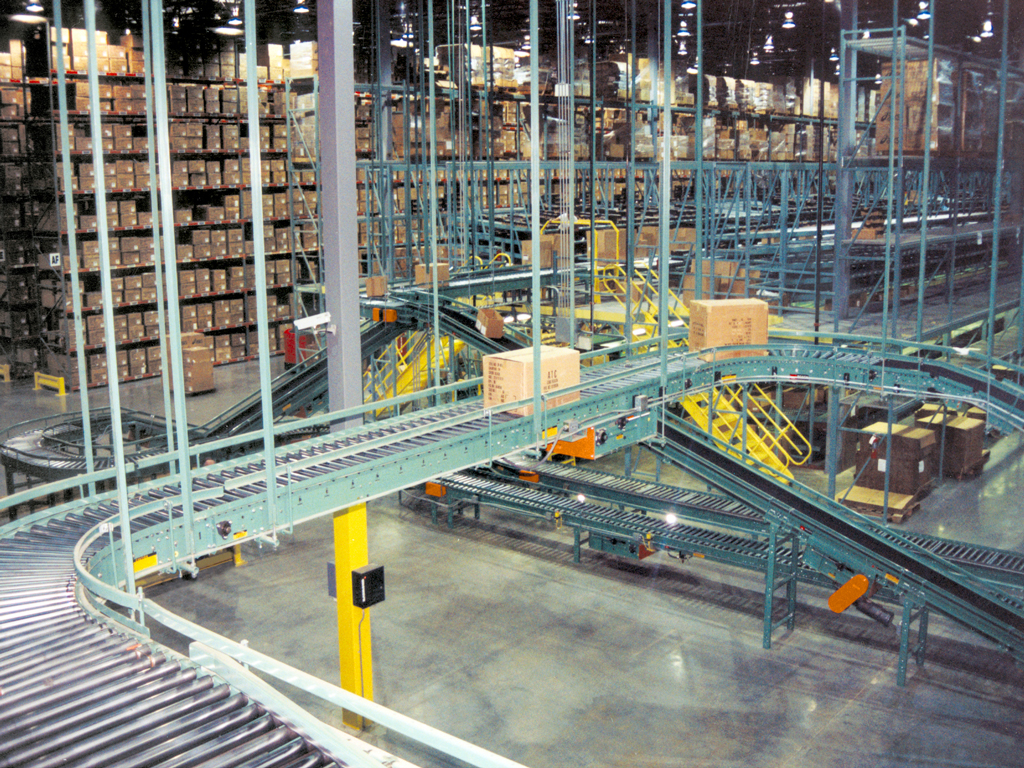 Standard Conveyors
* Accumulating Conveyors
* Belt Driven Conveyors
* Chain Driven Conveyors
* Gravity Conveyors
* Line Shaft Conveyors
* Slider Bed Conveyors
* Table Top & Mat Top Conveyors
LITERATURE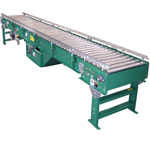 Accumulating Conveyors:
Accumulating conveyors are designed to control the flow of product by advancing through a series of zones. Accumulating conveyors are often considered the most versatile of all conveyors.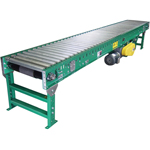 Belt Driven Conveyors: 
Belt driven conveyors are typically designed with a roller system that is driven by either a flat or V-belt. This style conveyor is a basic transportation conveyor system that is economical, easy to maintain, and ideal for most applications.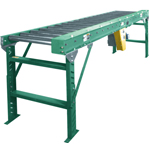 Chain Driven Conveyors:
Chain driven conveyors, also known as live roller conveyors, have a positive drive which is desirable for heavy loads and applications requiring frequent stopping or reversing. They are the ideal conveyor system for oily or wash down conditions.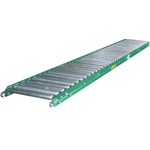 Gravity Conveyors:
Gravity conveyors are the most basic of all conveyors. Also called gravity rollers, rail wheel conveyors, or skatewheel conveyors, they can be used to transport virtually any type of material from cartons, totes, and pallets to drums and pipes.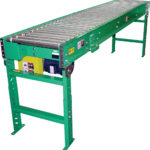 Line Shaft Conveyors:
Line shaft conveyors offer unmatched flexibility and expandability. They are ideally suited for light duty and lengthly applications.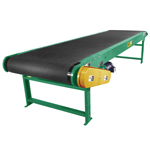 Slider Bed Conveyors:
Slider bed belt conveyors remain the most popular of all powered conveyors. They provide an economical means of transporting goods for packing, testing, inspecting, and various assembly line operations.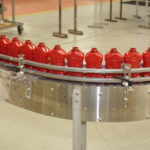 Table Top & Mat Top Conveyors:
Table top and mat top conveyors are ideal for transporting, merging, diverting, or accumulating cans, bottles, cartons, plastic containers, cases, and more. These conveyors are designed to your specifications and can be designed to handle almost any type of material.