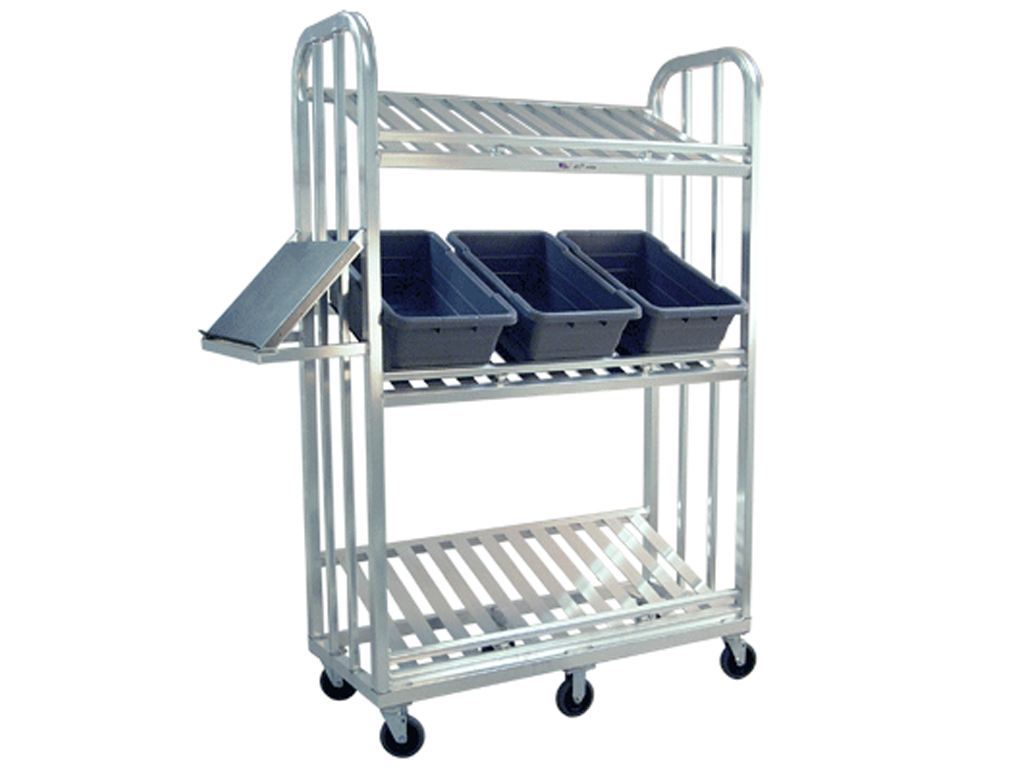 Aluminum Carts & Trucks
* Order Picking Carts
* Ladder Carts
* U-Boats
* Aluminum Pallets
LITERATURE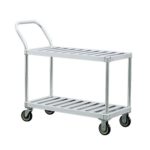 Order Picking Carts: 
Aluminum picking carts not only weigh less than steel, improving productivity and lessening employee fatigue, they have a lifetime guarantee against rust and corrosion.  A multitude of product choices regarding size, capacity and layout are available as well as custom units.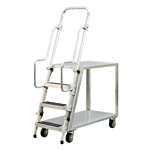 Ladder Carts: 
Spring loaded steps ensure stability and safety with ladder stops that have full contact with the ground.  Extended push handle means no bruised shins!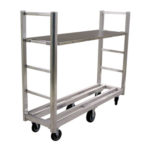 U-Boats: 
Ideal carts for transporting heavy loads or for use in narrow aisles.  Six caster design allows cart to turn on it's own radius.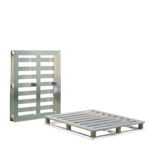 Aluminum Pallets: 
FDA approved with open channels for easy cleaning.  Fire proof, stackable/nestable and recyclable when damaged.