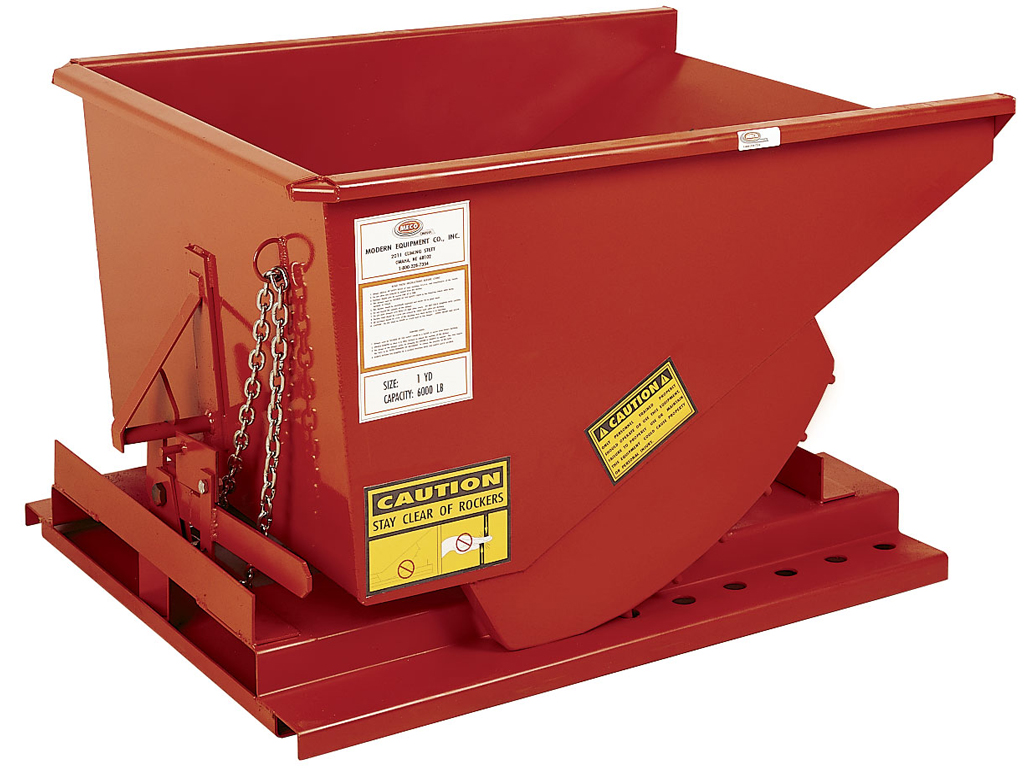 Waste Handling Products
* Self-Dumping Hoppers
* Tilt Trucks
* Trash Receptacles
LITERATURE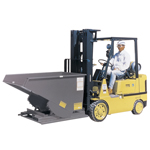 Self-Dumping Hoppers: 
These rugged, steel hoppers are designed for forklift handling and dump safely from any height.  Built with precision to balance and tip forward to empty contents then return to upright position. The welded seams prevent leakage making them useful for both dry and wet materials.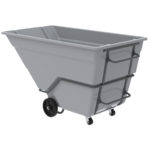 Tilt Trucks: 
Easy to use for just one person or capable of being transported by forklift with the optional pockets.  A reinforced steel frame that extends up and under the top rim ensures durability and longevity.  The one-piece molded tub is easy to clean and won't rust, dent or chip.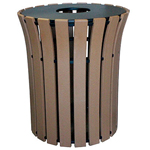 Trash Receptacles: 
A staple for any facility, used for both trash and recycling.  Consider a receptacle that's Made in the USA with 100% post consumer recycle plastic.