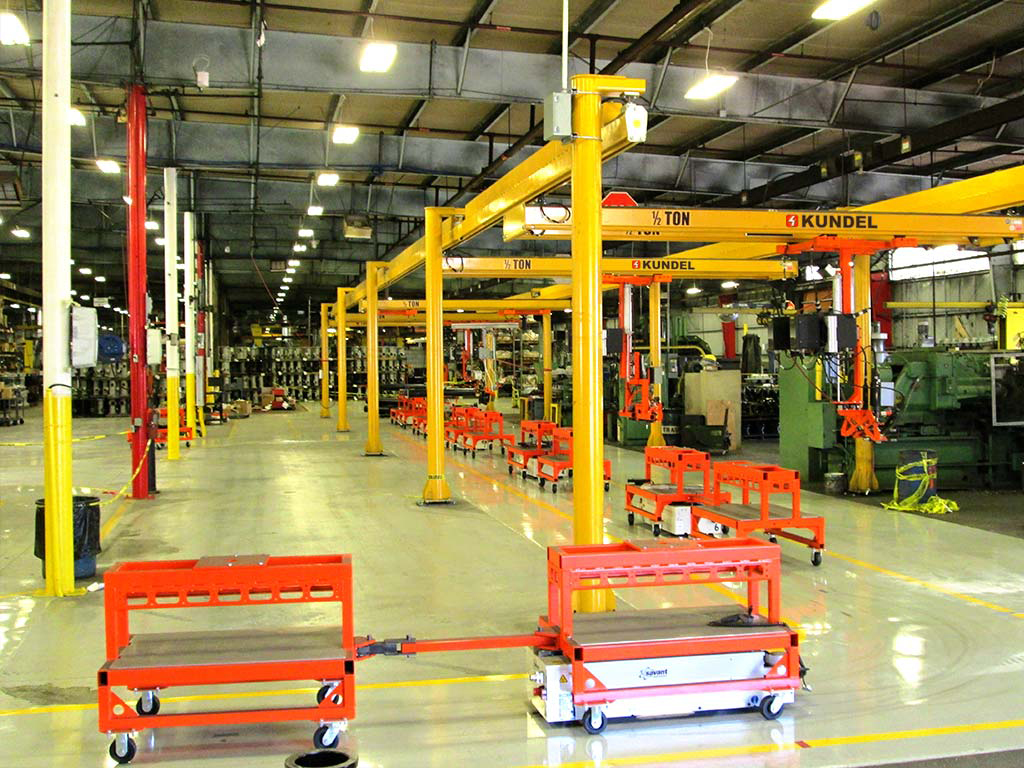 Cranes
* Bridge Crane
* Gantry Crane
* Jib Crane
LEARN MORE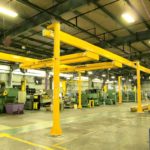 Bridge Crane
Bridge cranes allow you to easily lift and transport heavy materials within your facility. These cranes are available as either a freestanding bridge crane or a ceiling-mounted bridge crane.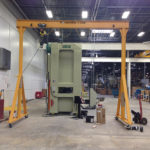 Gantry Crane: 
Gantry cranes are an efficient and economical way of moving and lifting heavy equipment in your facility. With no permanent installation required, a gantry crane allows you to relocate for use in more than one work area and is ideal for use in a  leased facility.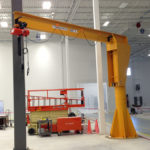 Jib Crane:
When you need to move materials within a close area, jib cranes are the perfect solution. These cranes can be free standing or mounted on a wall and they come in several capacity options and sizes.