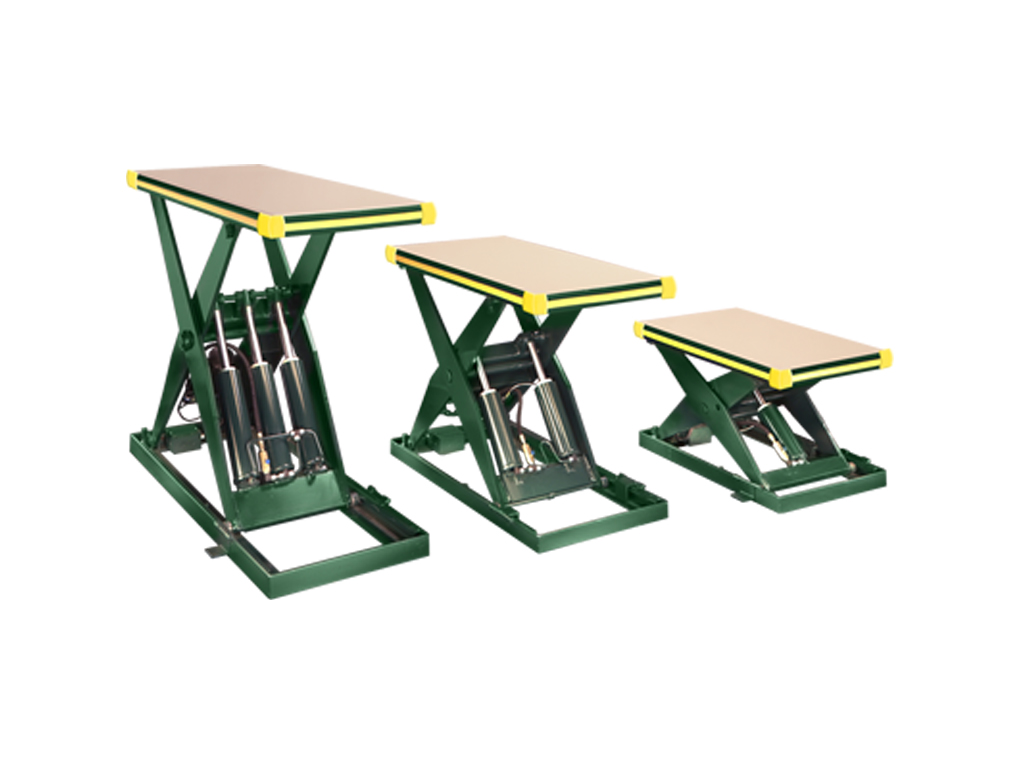 Lift Tables
* Scissor Lifts
* Tilt Tables
* Personnel Lifts
* Pallet Levelers
LITERATURE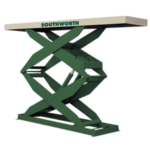 Scissor Lifts:
Scissor lifts are widely used in warehouses and manufacturing facilities and are a valuable tool assisting everyday tasks. Several sizes, capacities, styles, and options are available such as electric/hydraulic, portable, double scissor and floor level entry just to name a few.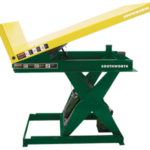 Tilt Tables: 
Tilt tables are designed to reduce operator bending by lifting and tilting products to an ergonomic working position. With varying platform sizes, capacities, and heights you are sure to find a tilt table just right for your application.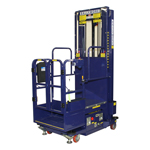 Personnel Lifts:
Personnel lifts are the perfect solution for every day job requirements such as stock picking, maintenance and service work, and installation. With several options available such as scissor lifts, order picker lifts, and telescopic lifts you can easily find the right solution for your hard to reach job duties.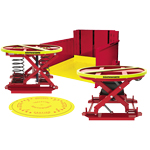 Pallet Levelers: 
Pallet levelers allow you to load and unload pallets faster, safer, and easier. These tables position pallets so they are at a comfortable working height and prevent injury and fatigue.